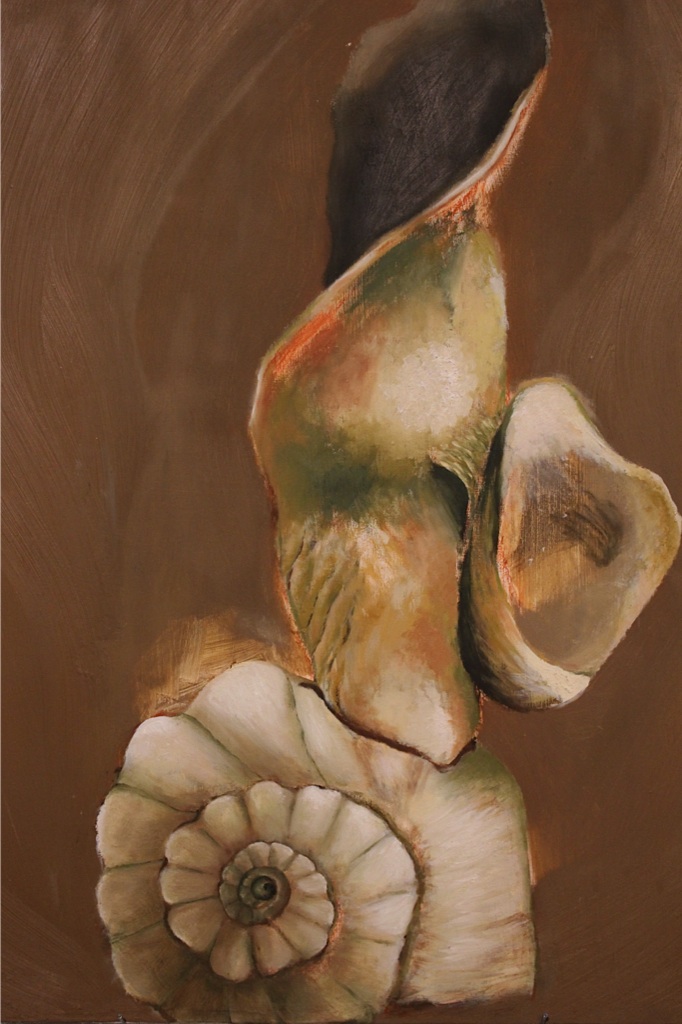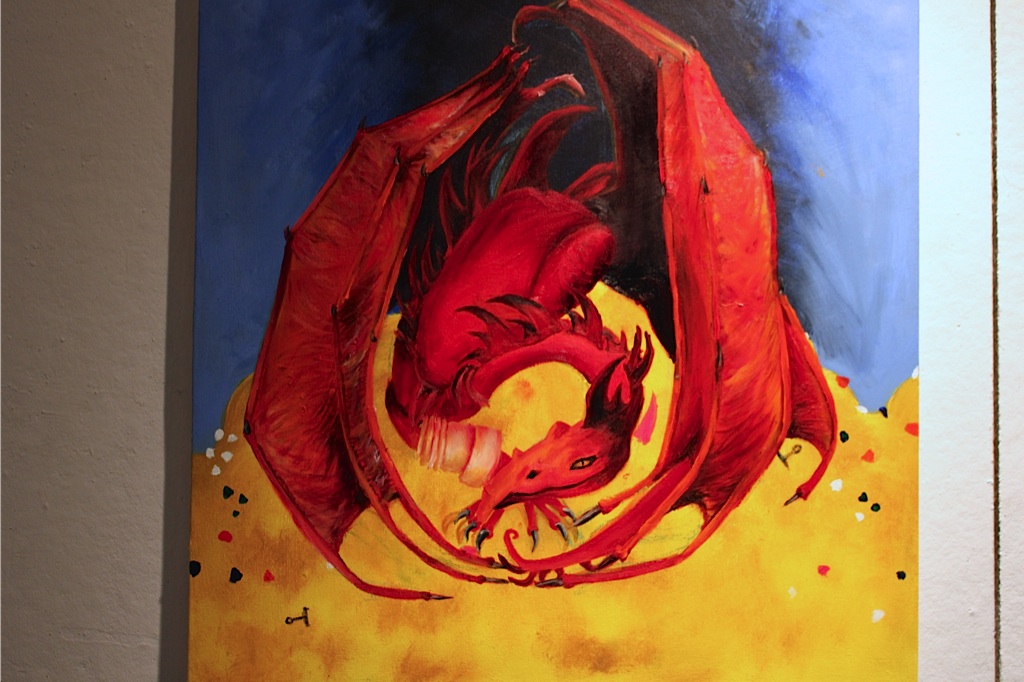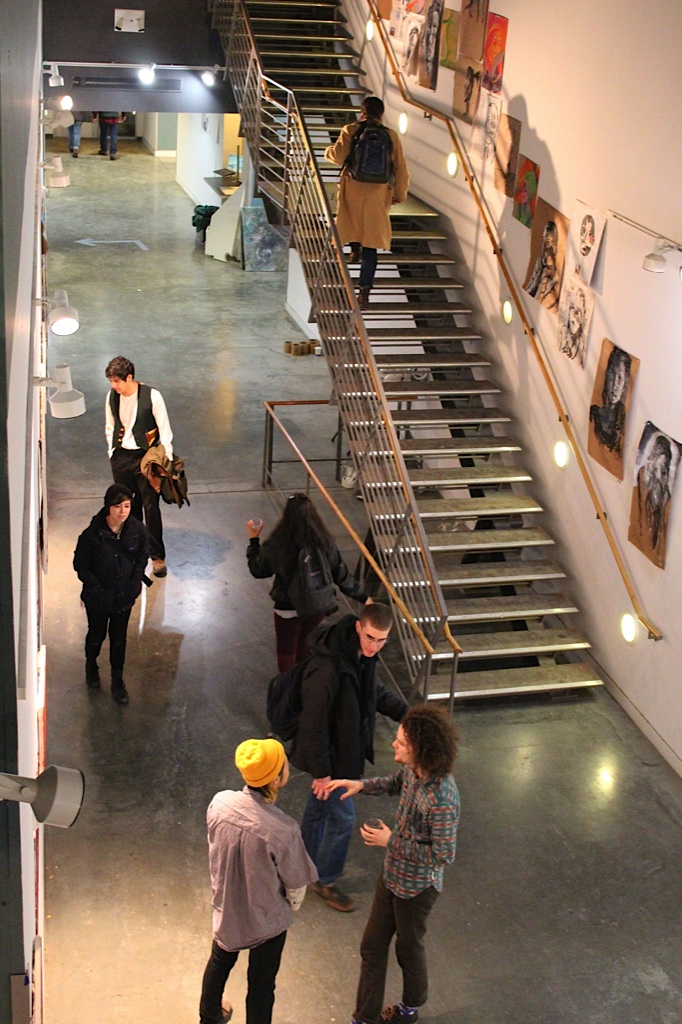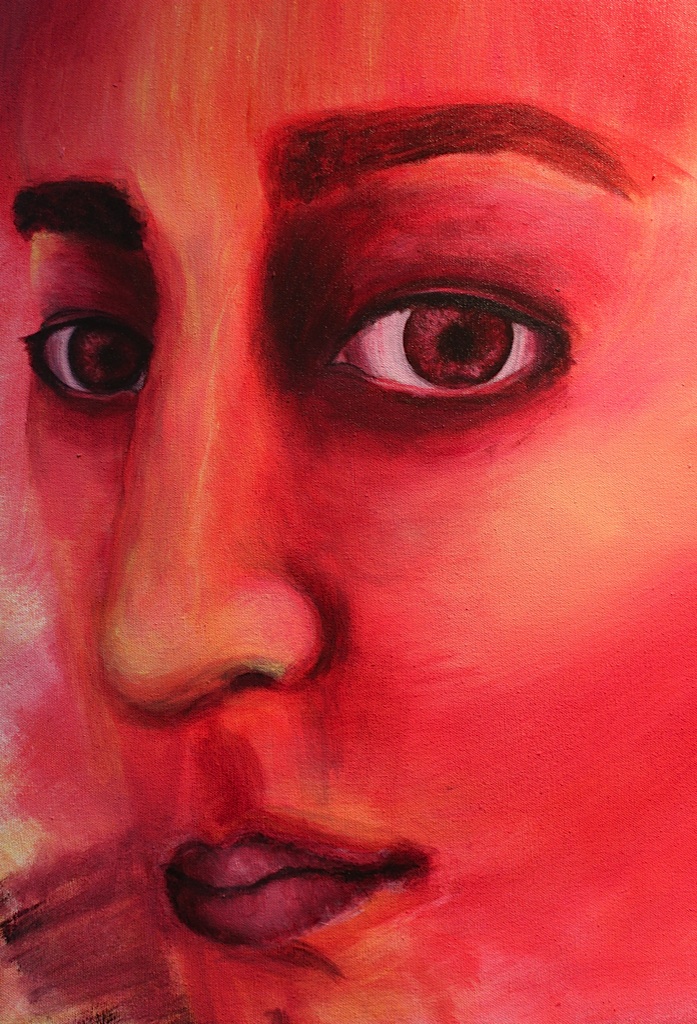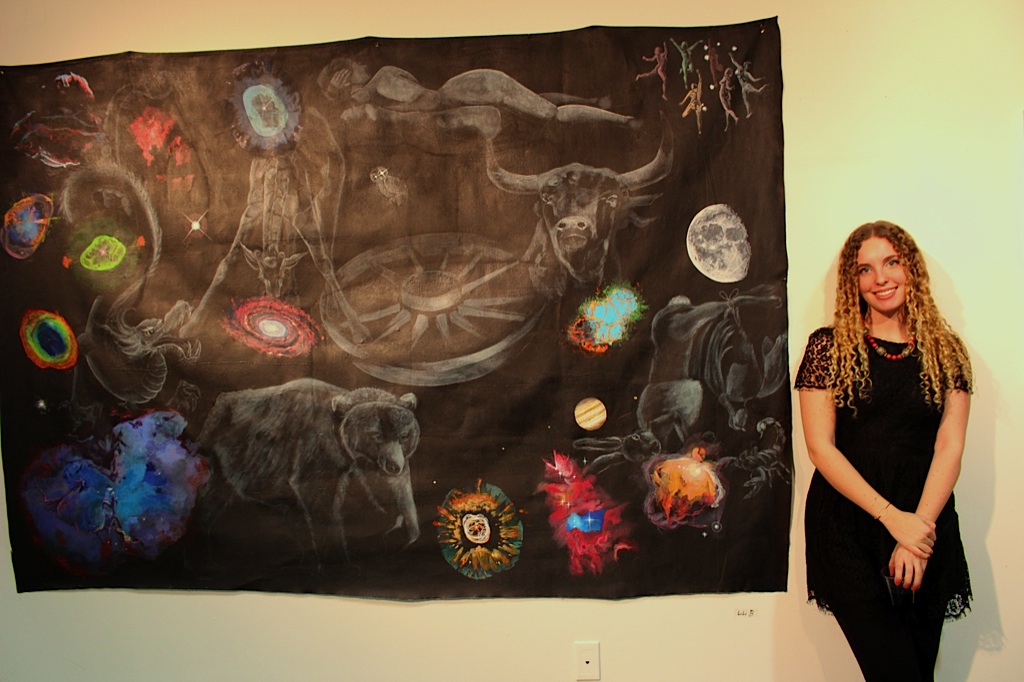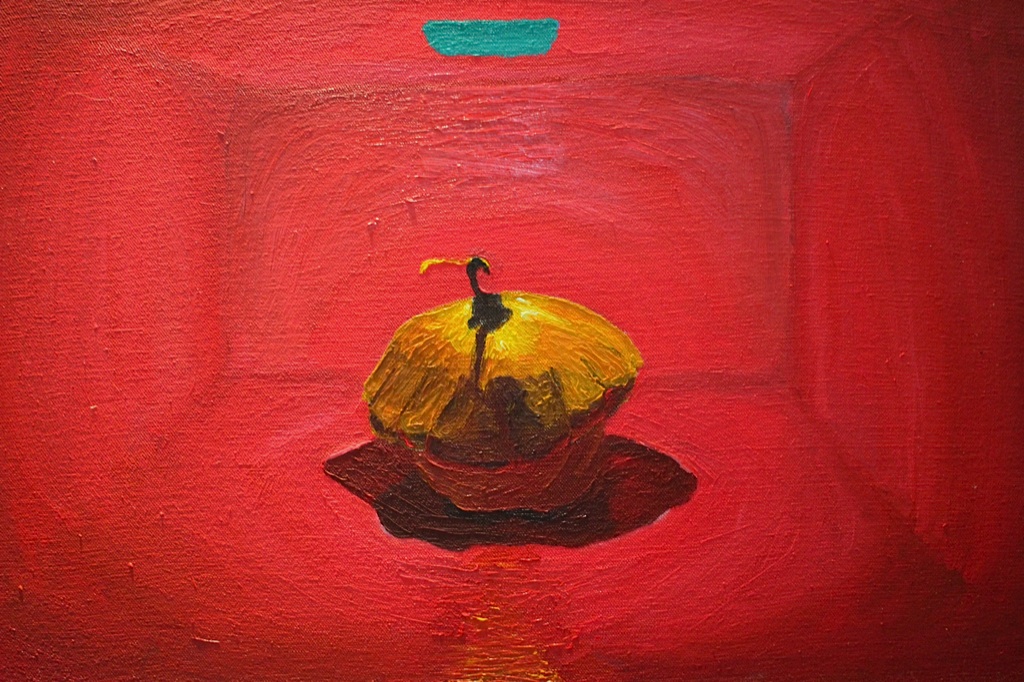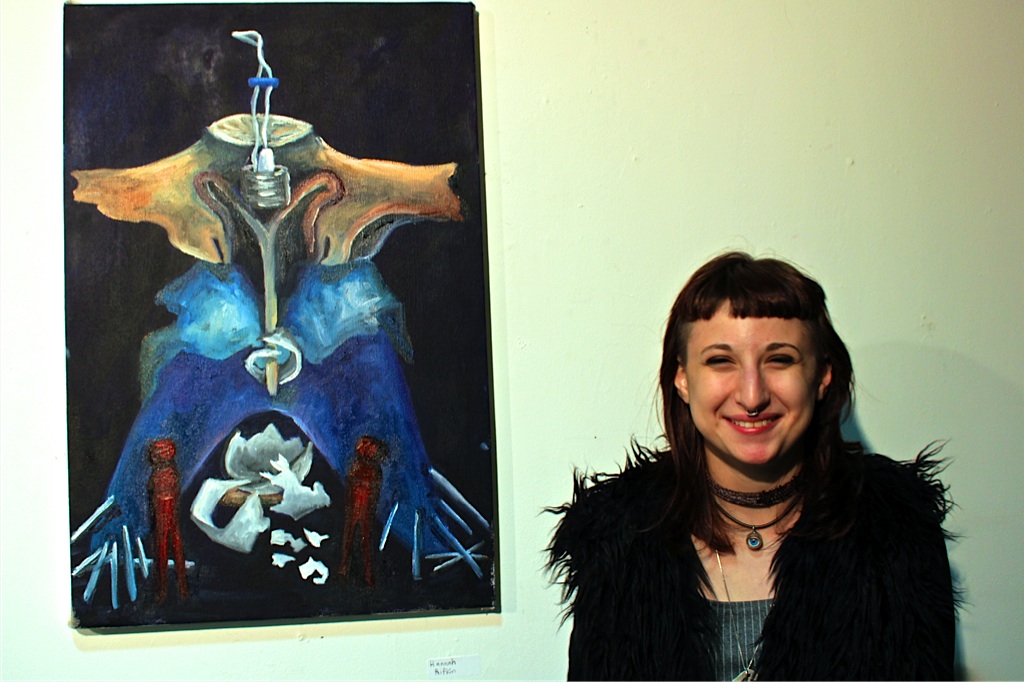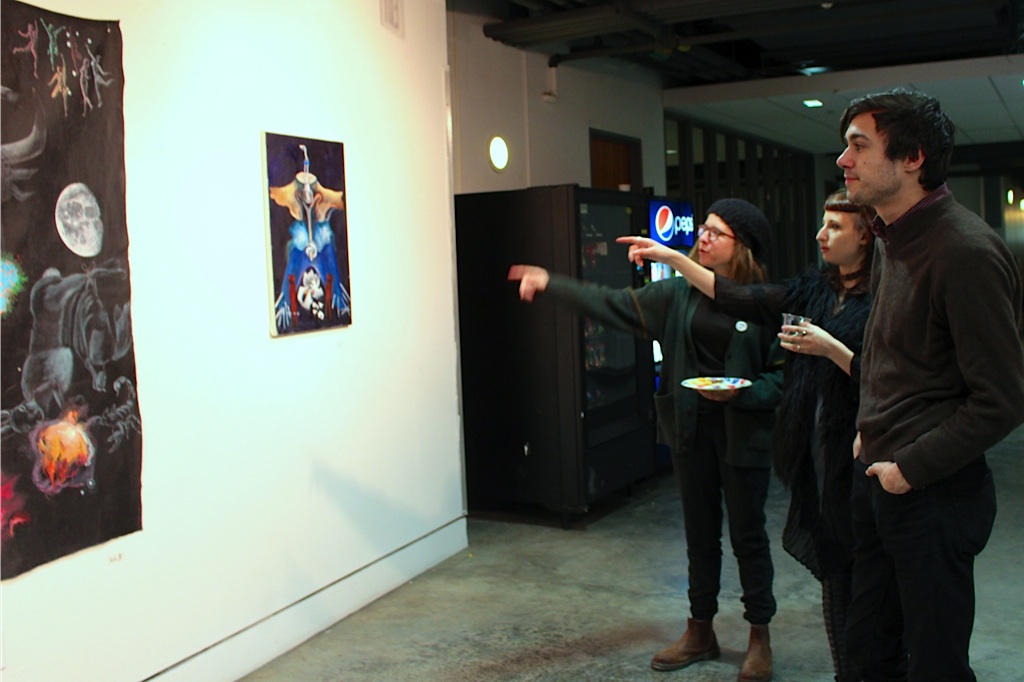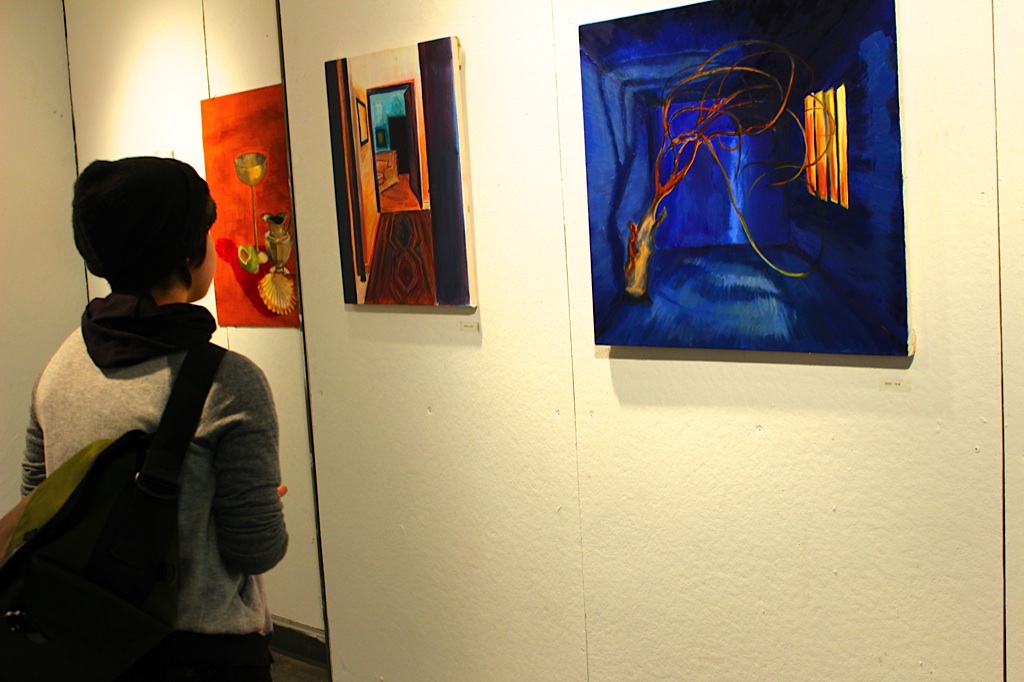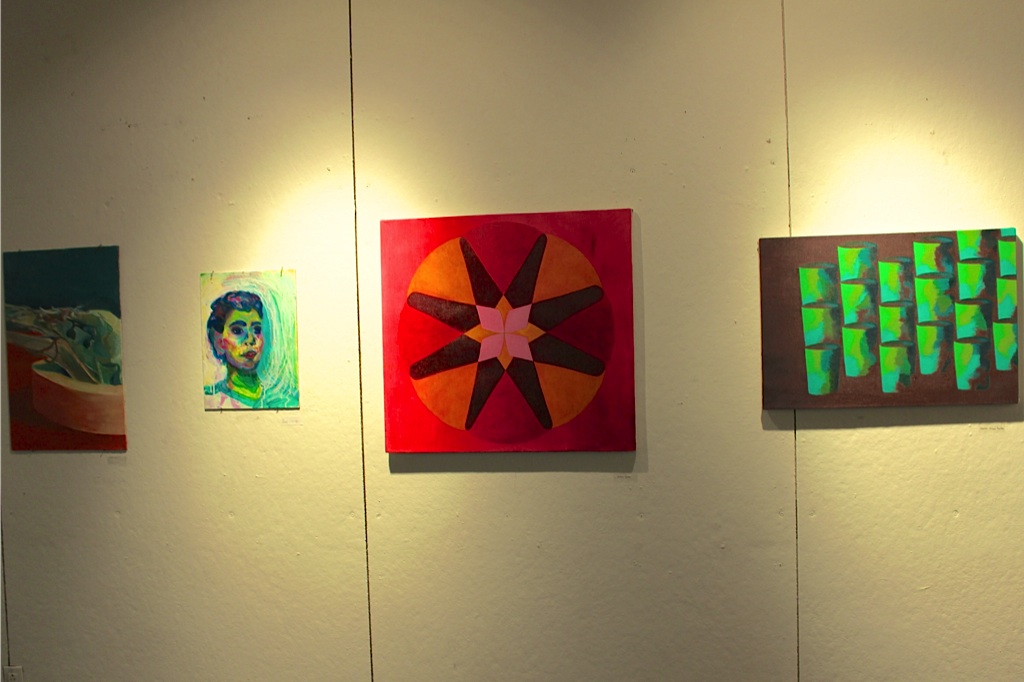 On February 18th, Ursula Schneider's beginning painting class put on a varied and enticing exhibition of their work in the Heimbold Visual Arts Center. There was a great turn out of both students and staff who came to look and contemplate the diverse collection of paintings. The course aims to investigate the ways in which abstraction can meld with color theory. With a heavy emphasis on drawing, students begin to develop their own styles with the freedom to delve into an independent research project of their choosing.
"So far this semester we have covered a lot of basic figural drawing and painting. Working on proportions, skin tones, shading, etc. we have used models and have just started working with nude models as well," said Hannah Rifkin '16, whose own work shows an astute use of vibrant colors against dark backdrops, creating a despondent and alluring depth. Other works in the exhibition showed a wide variety of technical exploration, from color experimentation with strong hues to creating depth from the physical form of paint.
The works explored texture and color through an array of subjects ranging from portraiture to still life to abstraction. Each was carefully displayed to create a congruent exhibition of the classes work thus far. With a whole wall dedicated to works based in exploration of red, the viewer began a process of contemplation on the power and emotional associations of the color, which then extended to the other works as one moved through the exhibition. The paintings inquired into the multiplicity of ways in which painting with color can work to evoke emotion and convey meaning, the open-ended nature of Schneider's assignments allowing for this individualized exploration.
With a second look around the exhibition motifs of enclosed spaces, self-exploration, and natural observational drawings emerged, tied together by the technical exploration of color and form. Experimentations with depicting objects, the body, and nature were prominent, and the articulation of individual artistic styles became visible. This clear development of students' choices in both subject matter and technical skill may in part be attributed to Schneider, who Rifkin notes, "Is an incredible teacher. She is incredibly knowledgably and is also ridiculously funny. I know the class as a whole really enjoys listening to her wonderful painting metaphors and ways of getting ideas across."
Overall the exhibition successfully conveyed a message of development and growth tinged with emotion, using color to explore a diversity of forms. As the students work to both improve their techniques and develop their styles, the show allowed a wider audience to take part in this process, engaging with the evolution of a body of work as it moves into the spring semester.

by Katrina Dew Harple '16
kharple@gm.slc.edu